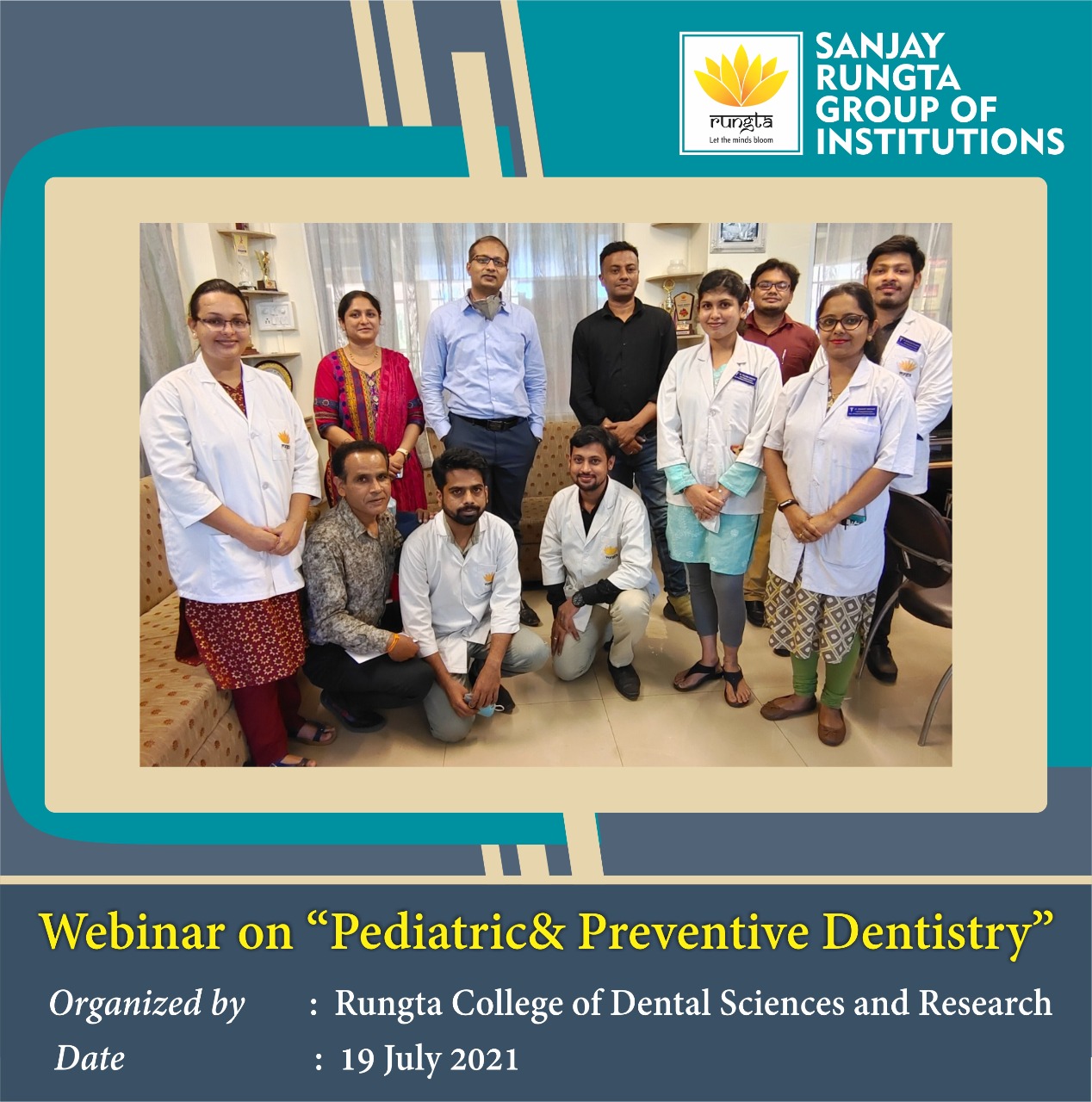 Webinar on "The Niche of Child Psychology in Pediatric Behaviour"
Rungta College of Dental Sciences and Research under the aegis of Sanjay Rungta Group of Institutions had organised the Second Pediatric & Preventive Dentistry Live National Webinar from the state of Chhattisgarh in Collaboration with Indian Society of Pediatric & Preventive Dentistry on "Child Psychology: An Enigma In Pediatric Behaviour" on 19th July 2021. This webinar was mainly focused to understand the child psychology and strategies in managing the child in Dental settings.
The Eminent Speakers of webinar were Dr.Sharath Asokan & Dr. Siva Kumar Nuvvula, are renowned Academicians in the field of Pediatric & Preventive Dentistry. The speakers shared their knowledge on current strategies of child psychological & behavior management of patients. They enlightened us with their exemplary knowledge and experience of different techniques& theories involving adjunctive treatment in the field of Pediatric Dentistry. They guided us with practical application of psychological approach towards behaviour management in Pediatric Patients. This education program was conducted under the guidance of Dr. Dhanu G Rao, President, ISPPD and Dr. Nikhil Shrivastav General Secretary, ISPPD
The Chief Patron of this programme was Shri Sanjay Rungta, Chairman, SRGI and Patron was Dr. Karthik Krishna (Dean, RCDSR)
The Chairman has appreciated the efforts of the Dean and resource person for organizing such event.