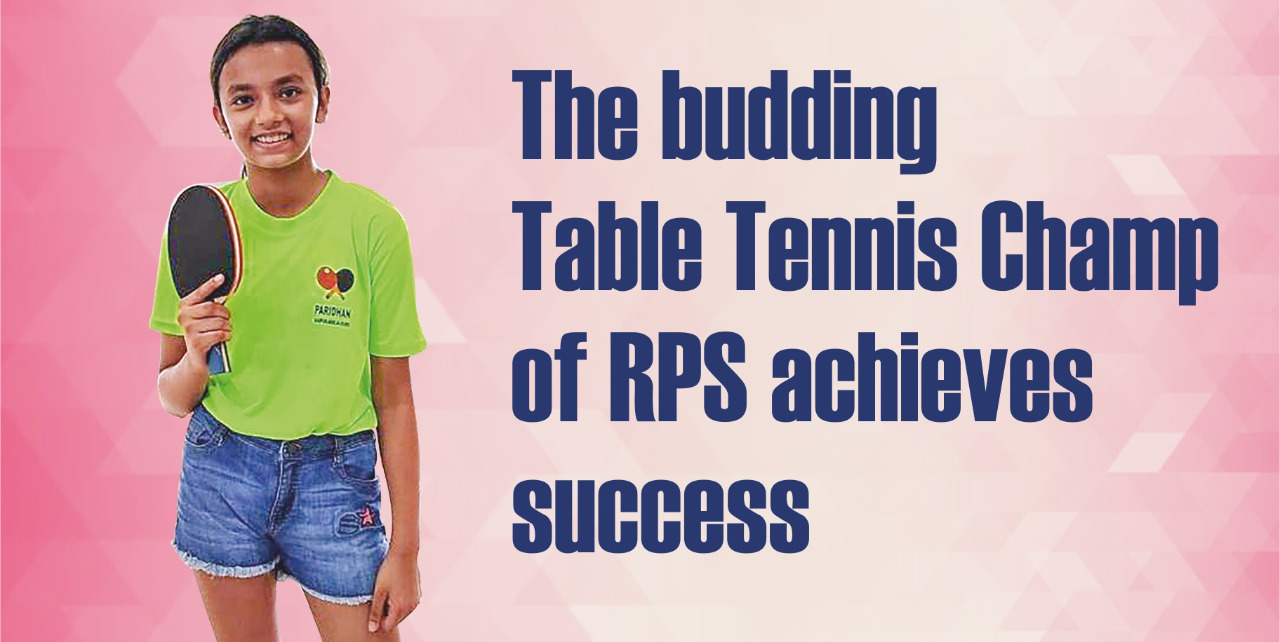 The budding Table Tennis Champ of RPS achieves success
Adding another feather in the cap of achievements in the RPS galore, a student of class VI of RungtaPublic School, Kashvi Jain made it to the State level championship in Table Tennis, playing in the under 19 category. Kashvi will be participating for selection at the National Level on 4.08.2022. Her extraordinary performance has been appreciated by everyone who witnessed her match that was played in Shankara Vidyalaya, Sector 10, Bhilai.
The incredible moment has generated hope for all the aspiring players of different disciplines of sports of RPS. Kashvi has been playing Table Tennis for past 3-4 years and is steadily gaining confidence and finesse in her selected sport. She has been training under Mr. Ramanan.
The principal of the school, Mr. Manas Chatterjee was joined by the entire team of Staff and students of RPS in congratulating Kashvi for this exemplary feat. Mr. Chatterjee said that the school will provide every possible support and guidance to Kashvi so that she progresses further and further in achieving success in her chosen sport of Table Tennis.
The Chairman of SRGI, Shri Sanjay Rungta and Director Shri Saket Rungta extended their good wishes and blessings to Kashvi and expressed their desire to see her rising to greater heights.