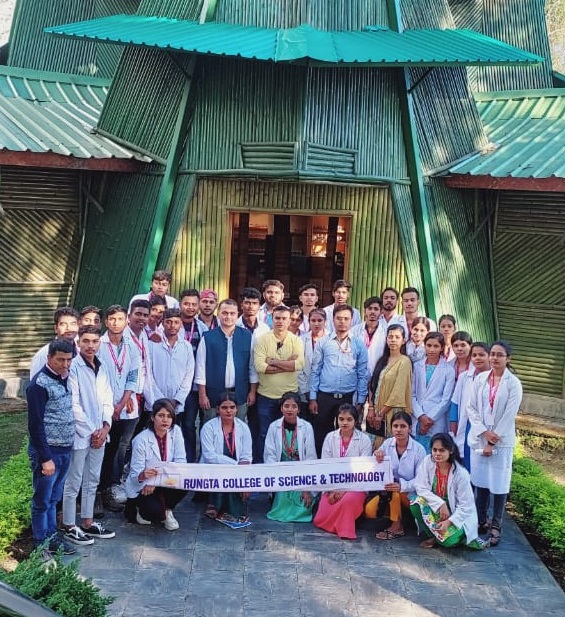 Rungta College of Science & Technology students visit Himachal Pradesh on Educational Tour
The Department of Biotechnology & Microbiology in Rungta College of Science & Technology under the aegis of Sanjay Rungta Group of Institutions organized 8 Days Educational Tour from 10th to 18th October 2022 to the CSIR (Council of Scientific and Industrial Research) IHBT (Institute of Himalayan Bioresource Technology) Palampur, Himachal Pradesh. Sanjay Rungta Group of Institutions regularly organizes such tours as part of educational enrichment for students.
On 14th of October, students reached Palampur and visited the lab. The lab is set up on the lap of the western Himalayan range. The main research of the lab was based mainly on the species of the Himalayan region and the Bioresource found there. CSIR has 38 laboratories across India to date and IHBT Palampur is one of those. This is a central institute and the president of this lab is the current Prime Minister of India.
Dr. Gaurav Zinta and Dr. Rajesh (senior scientist) briefed the students about the lab and their field of research which are Diversity analysis (biological, molecular, chemical). Students also visited Amritsar golden temple, India Pakistan border, Manali, Rohtak etc. This tour was organized by Mr. Arpan Dey, Visit Coordinator Dr. Naresh Kumar Dewangan and Ms. Anita Tiwari. Chairman of SRGI Sanjay Rungta and Director Saket Rungta congratulated the students and wished them well.