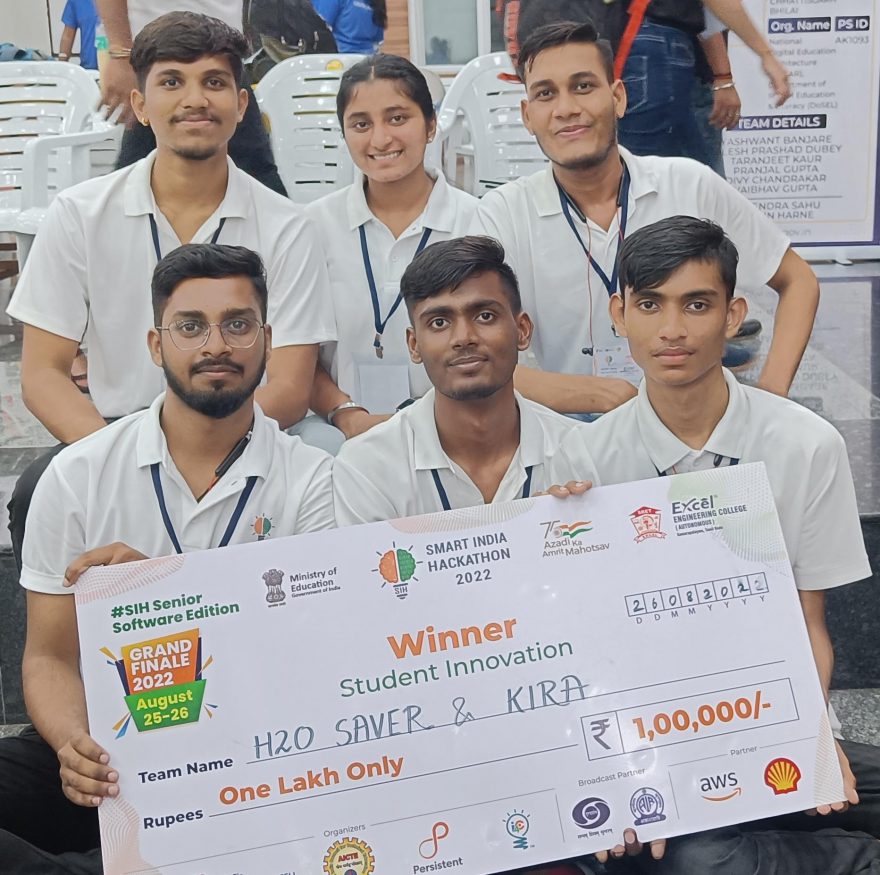 RSR RCET students of Sanjay Rungta Group of Institutions win Smart India Hackathon 2022
A group of students of RSR-Rungta College of Engineering and Technology (RSR-RCET), run under the aegis of Sanjay Rungta Group of Institutions, secured first position with prize money of Rs. 100,000 in Smart Automation domain under Software category of Smart India Hackathon 2022. This software has been developed as per the guidelines of National Digital Education Architecture and Department of School Education and Literacy.
Smart India Hackathon is a nationwide initiative by the Ministry of Education to provide a platform to students to develop a culture of product innovation and a problem-solving mindset. This success story of the team is a great inspiration for other students to make themselves creative. This immense success of Yashwant, Taranjit, Pranjal, Nilesh, Divy and Vaibhav has taken the tradition of academic excellence of the institution to a new dimension. The mentors of this team were Professor Sachin Hare and Professor Narendra Sahu.
Encouraged by this success, the director of the organization, Shri.Saket Rungta, has given the first order of ₹ 50000 to these children. In this success of the students, Anurag Sharma, Dean of Computer Science Department and Kusum Sharma, Head of the Department made a special contribution.
Chairman Shri.Sanjay Rungta, Director Shri.Saket Rungta in a joint statement assured that the availability of world class facility is being ensured in the campus of the institution to give practical knowledge on latest technologies to the students. On this achievement, Assistant Director Mohd.Shajid Ansari and Principal of the institution Dr. Pankaj Agrawal have congratulated the students and staff for promoting intellectual culture in the organization.Tags: hackathon, happiness conclave