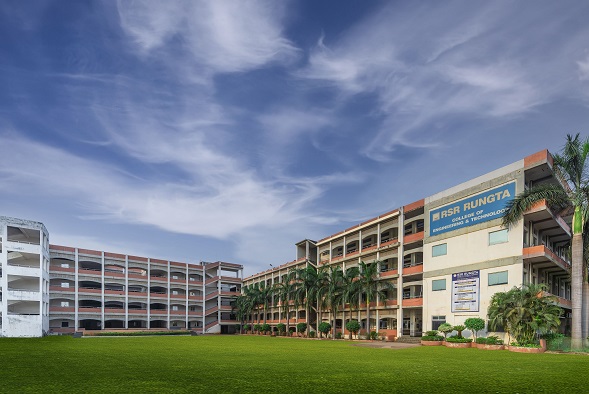 RSR RCET of Sanjay Rungta Group of Institutions recognized as Ph.D. Research Center from CSVTU
RSR-Rungta College of Engineering and Technology (RSR-RCET) operated under the aegis of Sanjay Rungta Group of Institutions announced that the CSE department has got recognition as Ph.D. Research Center from CSVTU. The Ministry of Human Resource Development, Government of India promotes research activities in technical institutions.
Candidates who are affiliated to various affiliated colleges of CSVTU can now pursue Ph.D. as Research Scholars from the college. Academic research at SRGI aims to develop innovative solutions to the world's most challenging problems, from meeting future energy needs to innovating for the future. Research efforts are enhanced through constructive collaborations with leading research institutes and consortiums around the world. Recently RSR in association with IIT Roorkee has become a nodal center for Virtual Labs.
Candidates can undertake academic research in their own related subject or in research in interdisciplinary subjects. Distinguished Professors in the Department of Computer Science and Engineering are available for research assignments as determined by the University. Candidates having desirable qualification in future will be eligible to register for Ph.D from Research Center.