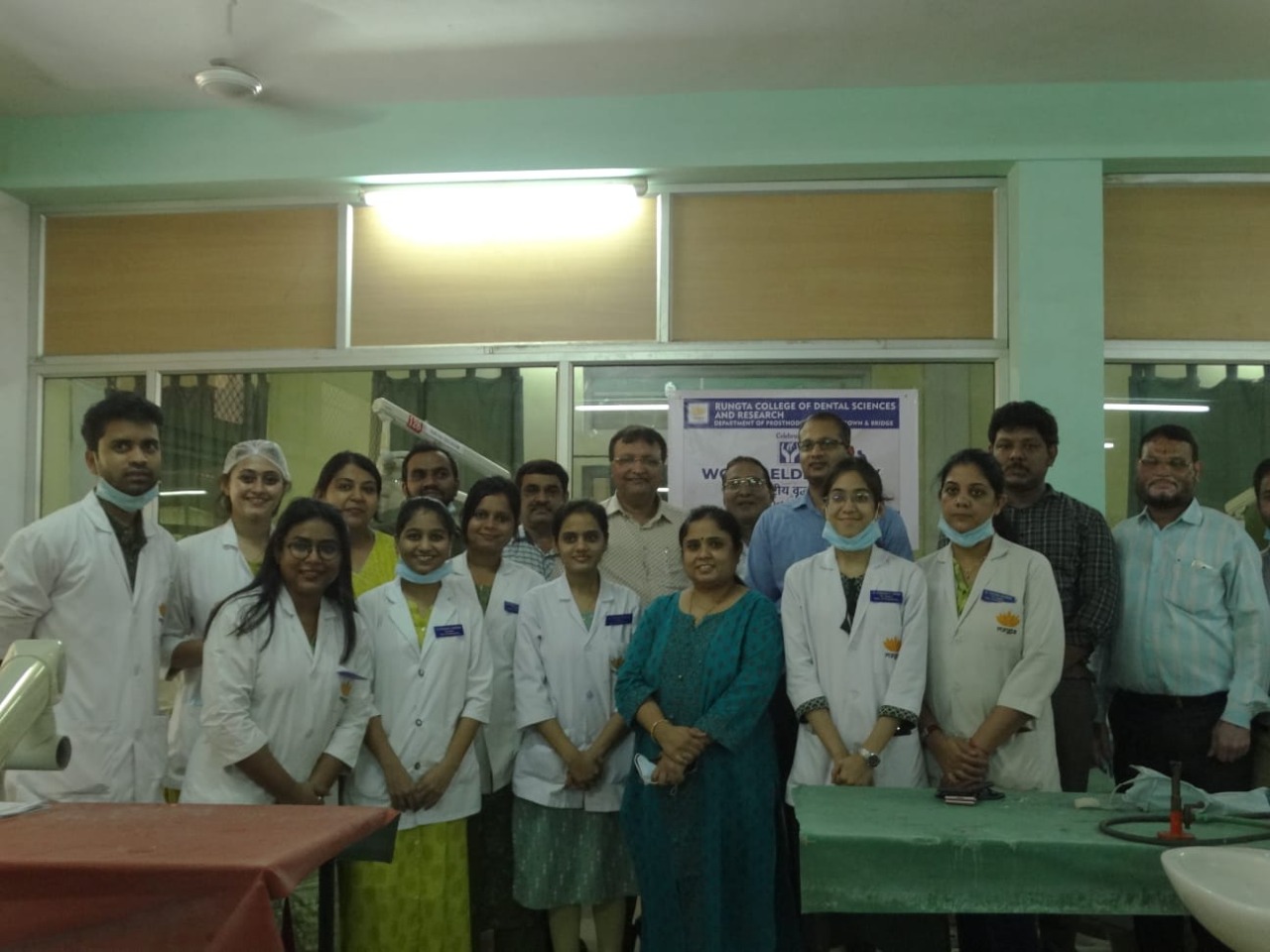 Free Dental Camp Organized by Rungta Dental College on International Elders Day
On the occasion of "International Elders day" Department of prosthodontics & crown & Bridge , Rungta College of Dental Sciences and Research a unit of Sanjay Rungta Group of Institutions has organized free Denture Camp for the pre registered patients along with free basic treatment in all department to all patients above 55 years of age. A set of 25 complete dentures were distributed by Mr Sanjay Rungta, Chairman, SRGI and Dental College Dean Dr. Karthik Krishna M.
On this occasion Chairman Mr Sanjay Rungta congratulated the department of Prosthodontics and said that the institute will always work for the benefit of the society and in the coming days there are many such events that will be organized for improving the oral health of the society. Many elderly patients were benefitted on this occasion. Dr Karthik Krishana stated that in the view of social service under privileged patient availed the benefit of this programme.The programme was successfully organized under the guidance of Dr Jaggdesh HG Head of Department of Prosthodontics Department. Dr. Vignesh, Dr Shilpi, Dr Nitesh, Dr Ankita & team of post graduate students played a key role in organizing this event.