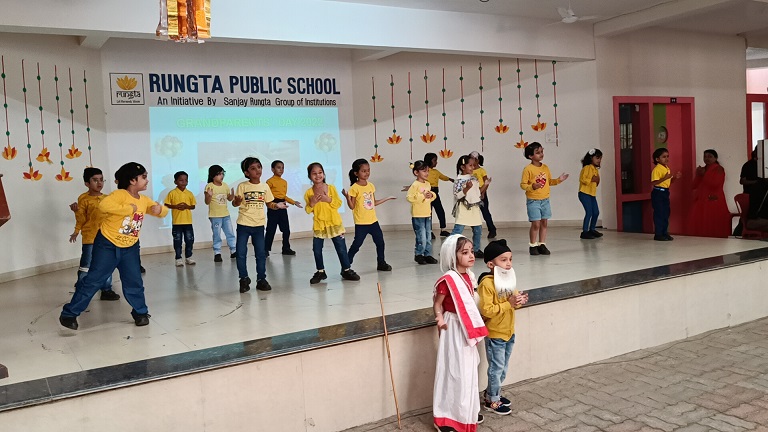 Celebration of Grandparents Day in RPS
Grandparents have silver in their hair and gold in their hearts.
In continuation with the tradition, this year also Rungta Public School celebrated the
Grandparents' Day on November 12 Saturday, in a grand manner, with dignitaries and special
Invitees who have golden hearts.
Chairman of SRGI Sanjay Rungta along with Director Rajni Rungta
graced the occasion as the Chief Guests. The program started with the warm welcoming of the
guests followed by a lovely welcome note from the Principal Manas Chatterjee,
specifying the importance of Grandparents in the life of the children.
The audience witnessed very lively and energetic dance performances by the students of
Nursery, LKG, UKG, and Grade 1. Other than dance performances some fascinating games were
also conducted in which the guests participated whole-heartedly.
After the cultural programs, the Chief Guest addressed the gathering. He said that the blessings
of the elders in the family, especially Grandparents, are like the grace of God. The program
concluded with a vote of thanks by the Head of Primary Deepti Singh.
The budding stars of RPS displayed their love and affection for their grandparents and the day
was filled with oodles of blessings.