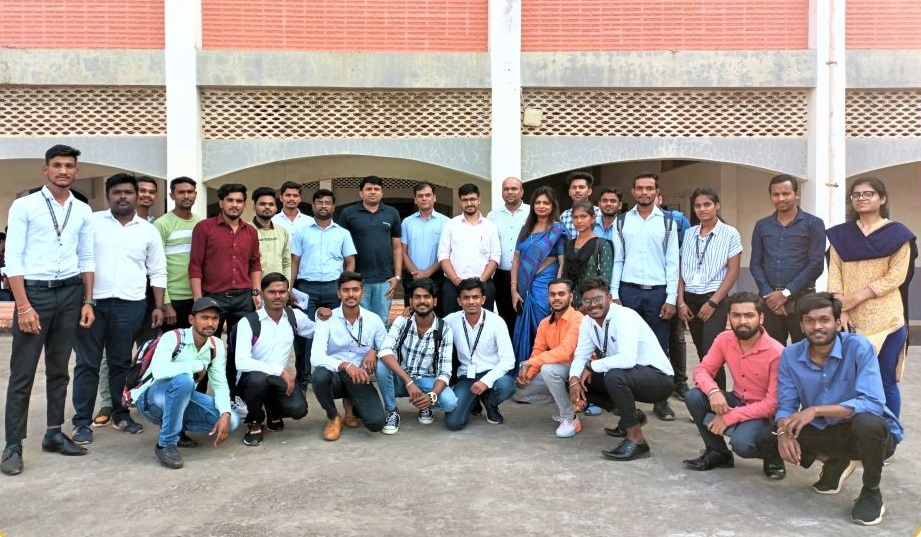 34 Students placed at open recruitment drive of Mahindra
Sanjay Rungta Group of Institutions (SRGI) has organized an open campus drive of Mahindra for students of Diploma (Mechanical, Automobile, Production) of batch 2019, 2020, 2021 & 2022 pass out. Mahindra is an Indian multinational automotive manufacturing corporation, it is one of the largest vehicle manufacturers by production in India. It was a good chance for the educated youth of the region to get quality jobs.
Diploma students of from various polytechnic colleges such as Govt Poly College Dumka, Govt Coed Polytechnic College Raipur, Govt Polytechnic College Bhatapara, KGP College Raigarh, Govt Polytechnic College Khairagarh, Mansa College Bhilai, UPU Govt Polytechinc College Durg, Govt Polytechnic College Berla, Govt Polytechnic College Baloda Bazar, Govt Polytechnic College Korba, Govt Polytechnic College Seoni,Govt Polytechnic College Takhatpur NMDC Dav Polytechnic College Dantewada, Govt Polytechnic College Morena (MP),Govt Polytechnic College Dindori (MP) etc participated in this pool campus placement drive. Drive started with pre-placement talk by Mr. Yogesh Shukla, Manager Human Resources. He gave a brief introduction about the company, its policies and recruitment process and cleared various doubts asked by students related to positions offered, job location and career growth. Total 230 students registered in the process and 34 students were finally selected after the PI round. After completion of placement process Mr Yogesh Shukla said "I am very happy to see such a good number of talented candidates available here and will continue to visit the campus to provide job opportunities to the candidates in the coming future".
SRGI's top management comprising Sanjay Rungta (Chairman,SRGI), Saket Rungta(Director), all faculties and staff have wished selected students all the best for their future.