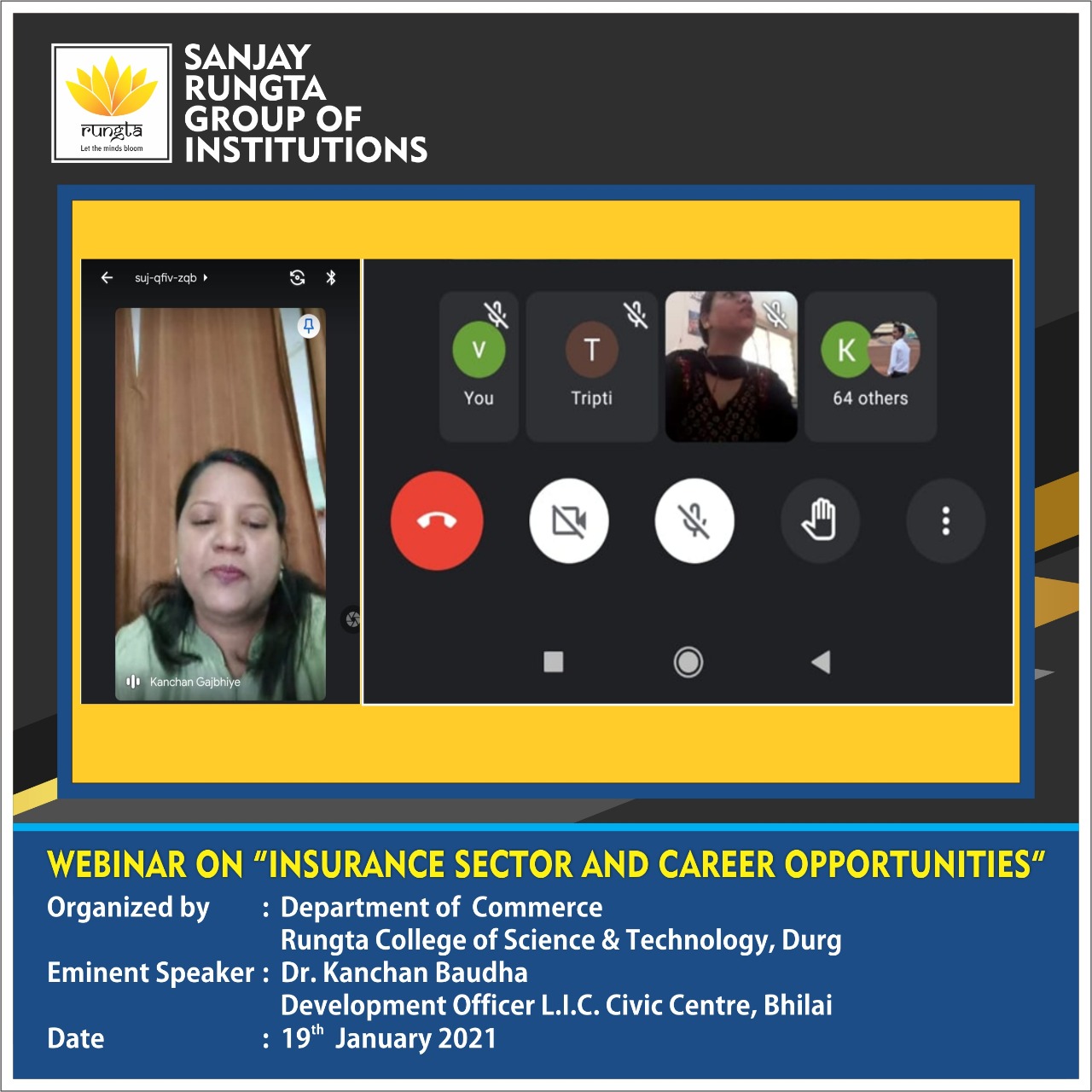 WEBINAR ORGANIZED BY SANJAY RUNGTA GROUP OF INSTITUTIONS
On 19th January, 21, Tuesday ;Dept of Commerce organized a Webinar on "INSURANCE SECTOR AND CAREER OPPORTUNITIES. The Webinar was inaugurated by Dr Tripti Agrawal Jain, Principal, RCST by welcoming Guest speaker, faculties and students. The eminent speaker DR. KANCHAN BAUDHA development officer, LIC is an ex Associate professor having experience of nine years in teaching field and now working as development officer for the past five years. Today's session was about career opportunities and various aspects in the field of finance as investor, advisor, customer etc. she discussed various aspects of business and commerce and jobs in this field.
She mainly emphasized on various career opportunities in insurance sector, facilities, recognition a person can get. Students held an interactive session with the speaker and discussed about the challenges and difficulties faced in establishing a new business in the market. She encouraged students to have a versatile portfolio and have a positive attitude toward life and work hard in every field to achieve success. Under the guidance of Dr Tripti Agrawal Jain principal, RCST we also got to know about various other key positions like insurance underwriter, Insurance surveyor, insurance actuary in which students may pursue their career. It was a healthy and fruitful discussion for commerce and management students. She ended up session after answering queries of the faculties and the students. She extended her kind support in future too.