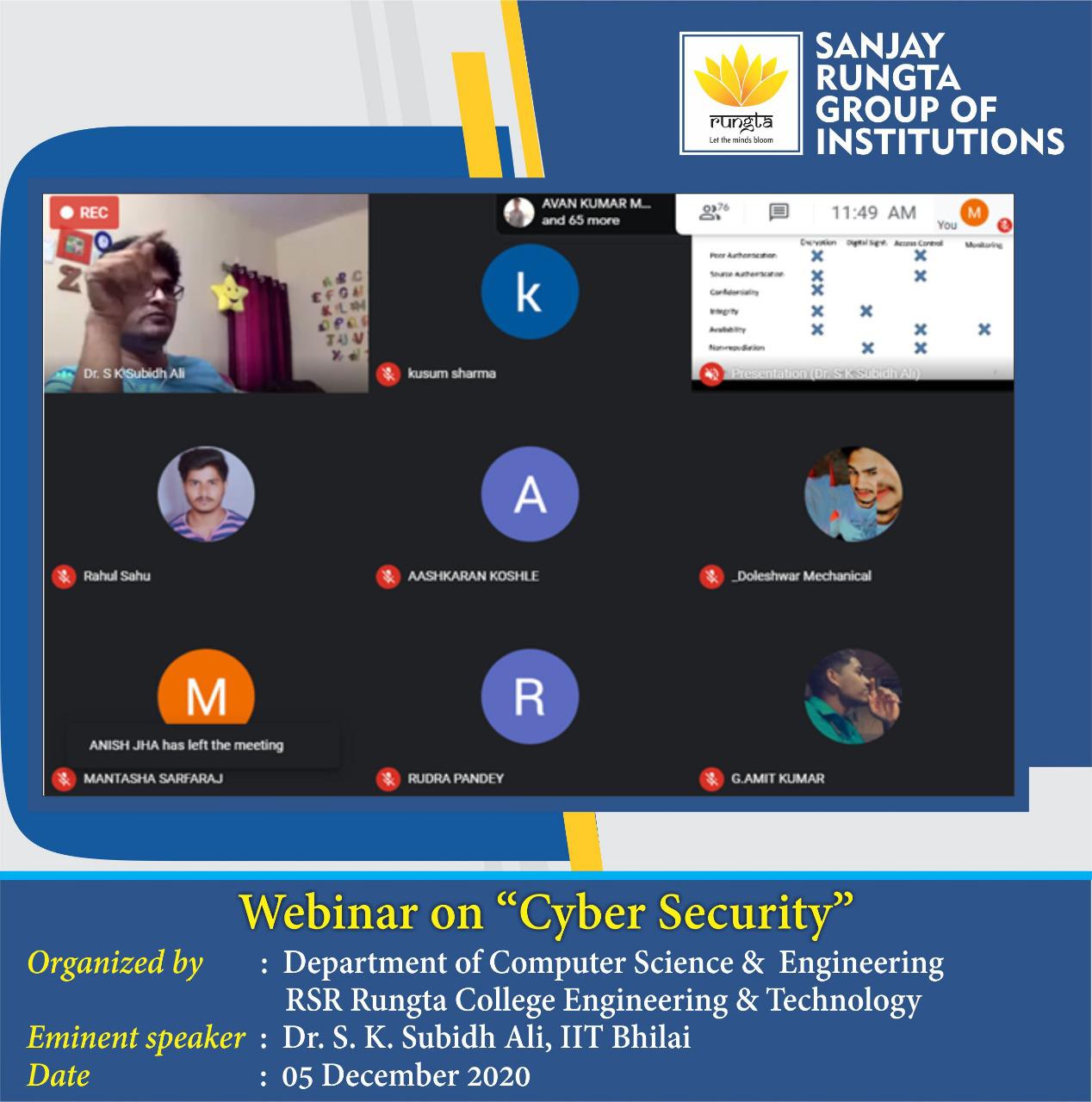 Webinar on "Cyber Security" organized at Sanjay Rungta Group
A Webinar on "Cyber Security" was organized by Department of Computer Science & Engineering, RSR – RCET Bhilai. The webinar was delivered by eminent speaker Dr. Sk. Subidh Ali, Asst. Professor IIT Bhilai. Around 110 students and faculty members attended this webinar.
The Guest Speaker was hearty welcomed by Dr. S. V. Deshmukh, Principal, RSR-RCET, introduced by Ms. Kusum Sharma, Asst. Professor CSE Department. The guest speaker Dr. Sk. Subidh Ali, having rich experience in Adversarial machine learning, Cyber Security, Hardware Security and trust, IoT & smart infrastructure designing & security etc. He has published a various research papers in various research journals.
The Session was very interactive and students participated enthusiastically. On beginning guest speaker Dr. Subidh Ali gave introduction about Computer Security and its relation with various fields like artificial intelligence, real time examples of cyber attacks etc. Later he explained basic cryptography, Crypto analysis etc. Mr. Rahul Mishra gave the vote of thanks. Chairman of the Group Mr Sanjay Rungta congratulated the participants for the successful conduction of the webinar.