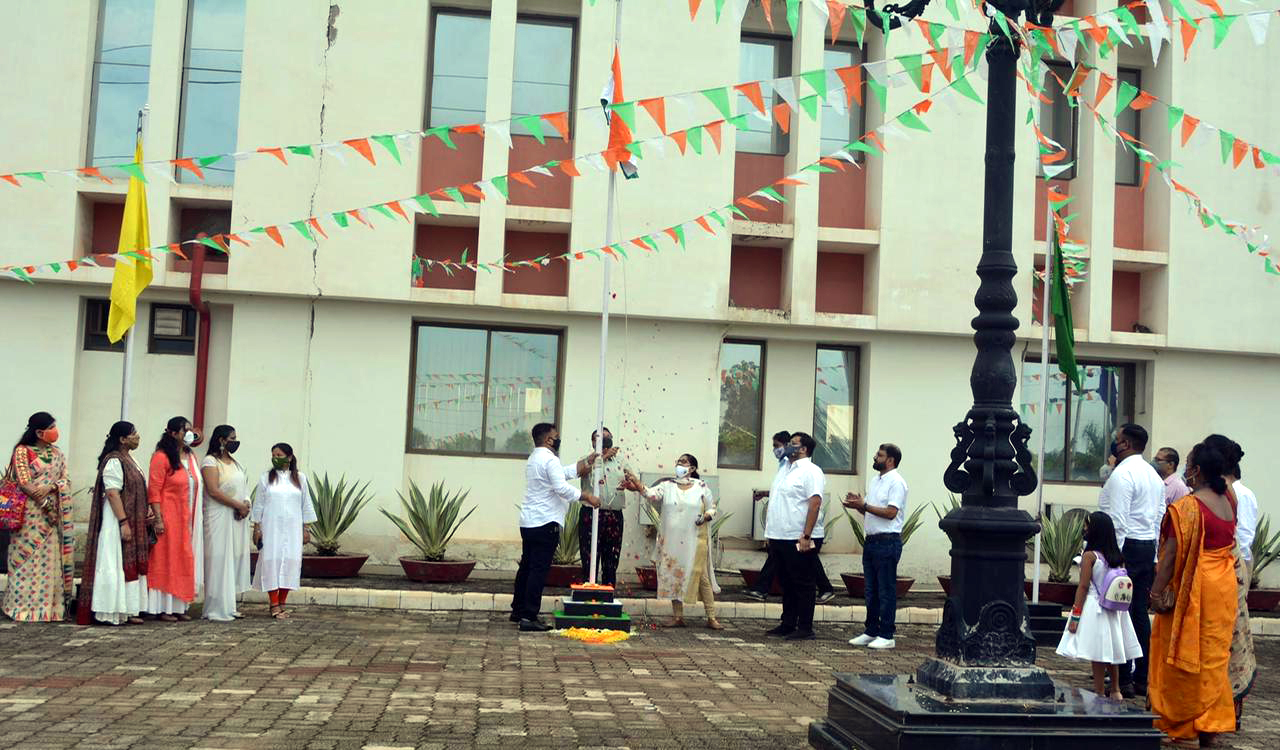 THE JUBILANT CELEBRATION OF 75TH INDEPENDENCE DAY BY SANJAY RUNGTA GROUP OF INSTITUTIONS
The festival of 75 years of independence not only endeavours to reflect the spirit of freedom struggle but also offers a tribute to the martyrs. It is a pledge and resolve to build India of their dreams. The Management and Staff members of Sanjay Rungta Group of Institutions came together in the campus of Rungta Public School to celebrate and savour the brilliance of this auspicious day.
The ceremony started with the hoisting of the flag by the Chairman of SRGI, Shri Sanjay Rungta and all in unison sang the National Anthem and expressed the joy of our freedom. The celebration continued with a cultural program flavored with patriotic fervour. The songs and dance performances by the members of the various institutions that come under SRGI, Viz, RSRRCET, RCDSR, RCST, RIPS, RISM, RIPSR, and RPS enthralled the audience.
Addressing the gathering, the Chairman, Shri Sanjay Rungta said that the future progress and development of our great country do not lie solely on Technological advancements, but on how we build a social cohesion and trust among ourselves, the people of the Nation. He extended his good wishes to everyone on the glorious event of the 75th Independence Day celebration and hoped that we all acquire that clarity of vision that would enable us to contribute to the growth of our nation