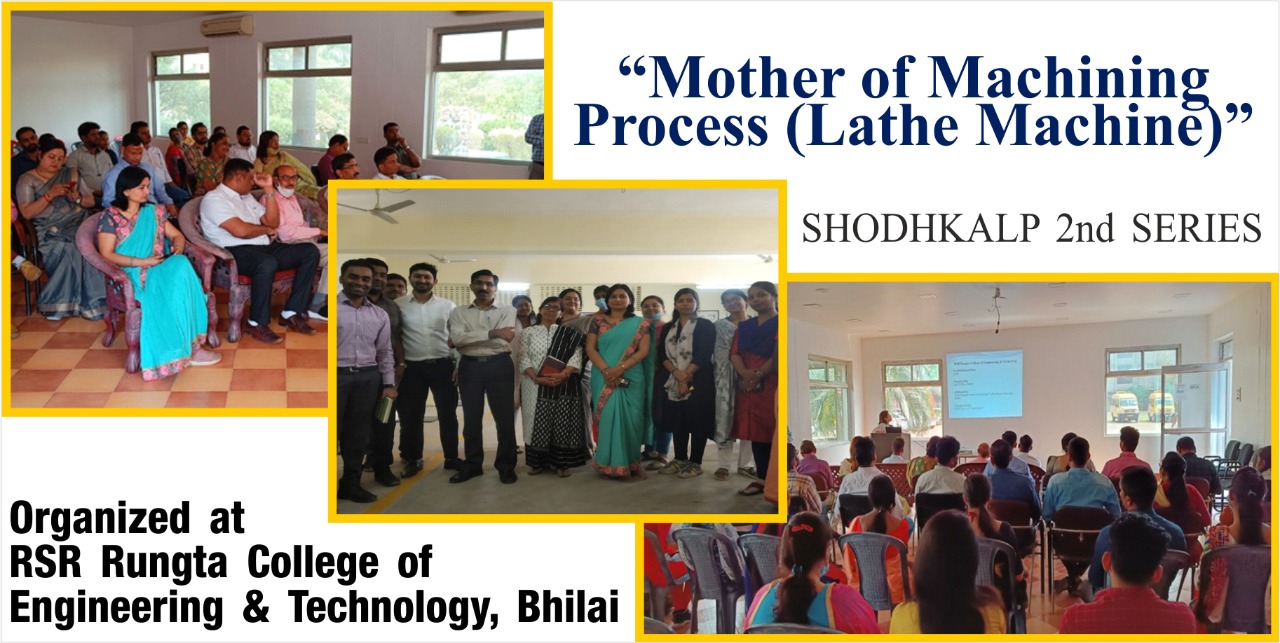 SHODHKALP 2nd Series on "Mother of Machining Process (Lathe Machine)"
RSR Rungta College of Engineering & Technology, Bhilai had organized One Day Demonstration of "SHODHKALP'' 2nd Series. The topic of event was "Mother of Machining Process (Lathe Machine). All faculties of SRGI had invited & participated in broad integrative event. In this interactive session Ms. Aanchal Sahu, Assistant Professor, Civil Engineering welcome all. Mrs. Seema Mishra, HOD, Electrical Engineering presented about college performance. Moving ahead technical speaker Mr. Dinesh Dubey, HOD, Mechanical Engineering, demonstrated software & special machine and labs used in each department.
Later on, demonstartion on Lathe Machine was given to all participants under guidance of Mr. Sumit Sarkar, vice principal, ITI and his team. Event successfully completed under the leadership of Dr. Pankaj Agrawal, Principal, RSR RCET Bhilai and technical support provided by Dr. Lokesh Singh Dean, RSR RCET Bhilai. The event was completed in the gracious presence of Mr. Shajid Ansari, Astt. Director, SRGI. The Group Chairman Shri Sanjay Rungta and Group Director Shri Saket Rungta congratulate for successful conduction of the event.