Seminar on Character Ethics Held at Sanjay Rungta Group of Institutions
Seminar on Character Ethics  Held at Sanjay Rungta Group of Institutions
Sanjay Rungta Group of Institutions organized a seminar on"Character Ethics" at Bhilai campus on 28.08.2018. The Chief Guest of the Seminar was Mr. Darko Vlacina who is associated with 'Centre for Heritage of Indian Culture & Education', Mumbai. The motto of this institute is to help the individuals and lead them to live a value based, ethical & vedic life.
It has conducted seminars for various sections of society like students, executives, doctors, engineers etc. on various topics such as stress management, time management, mind control, self discovery, spirituality & health and many others.They have been conducting seminars in various institutes across the state for last eight years.
Mr. Vlacina talked about various perceptions and mental paradigms, ideas, atom, relationships. We have a tendency to not see anything beyond our mindset. We should put more effort in understanding others. He talked about cost of successful life, Right perspectives and ethics, Golden rules of life, principles of potential growth. We need to change first, then we can try to change the world. First we need to conquer ourselves and be independent.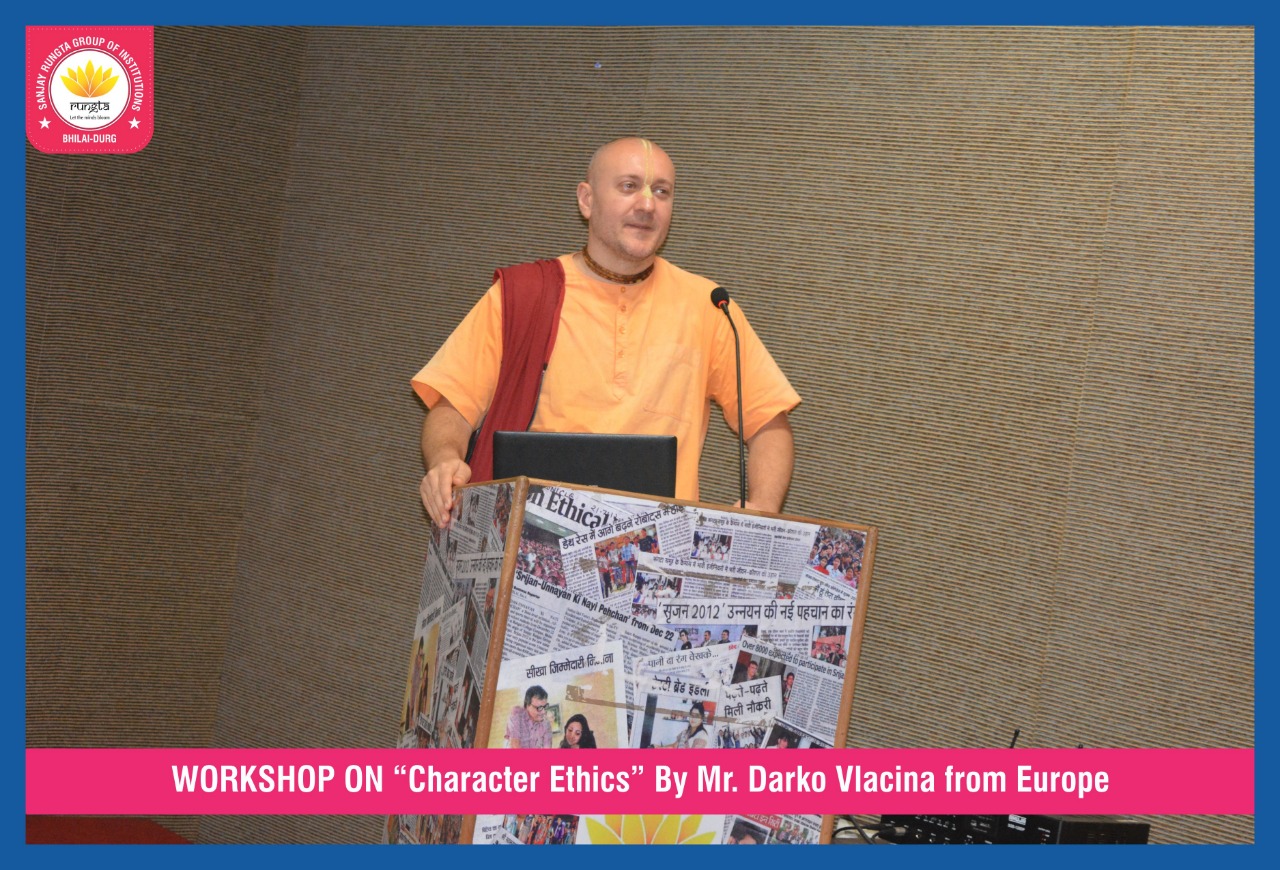 The dignitaries gracing the occasion were Shri.Sanjeev Shrivastav(Principal,GDRCET),Dr. Tripti Agrawal Jain(Principal,RCST), Mr.Shajid Ansari(I/C Principal RSRRCET), Mr.Shyam Mishra(Dean,T&P), various HODs along with lots of staff and students. The program was conducted by Mr.Nitin Chandekar.