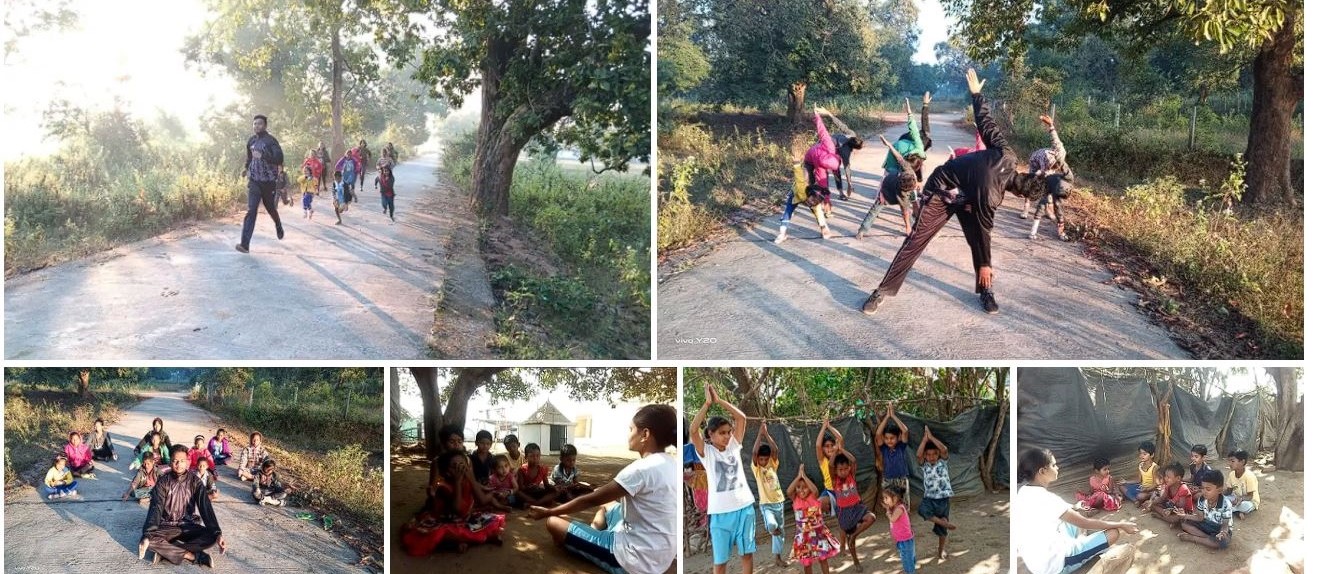 Sanjay Rungta Group organized Fit India Movement
Under the aegis of RSR Rungta College of Engineering and Technology, run by Sanjay Rungta Group of Institutions, "Fit India Movement" was organized by the National Service Scheme Unit under the direction of the Regional Directorate of the Ministry of Youth Affairs and Sports, Government of India.
This program was organized following the guidelines of COVID-19 induced pandemic. Under this event, the program "Dose of fitness half an hour daily" was organized in District Dantewada, Home District of Volunteer Sathish Baghel and District Durg, Home District of Volunteer Jiteshwari Sinha. The other volunteers along with the locals also took part in this event. The main objective of the event is to raise public awareness towards fitness and hygiene. Keeping this objective in mind, it was advised that how can we save our lives as well as the lives of other people by keeping greater care of our health in the current COVID-19 pandemic.
Under the guidance of Dr. SV Deshmukh, Principal of the institution, the college's NSS Program Officer Novel Kumar Sahu and volunteers Satish Baghel, Abhishek Tripathi, Chitranshi Patel, Jiteshwari Sinha have contributed immensely for the successful conduction of the event.