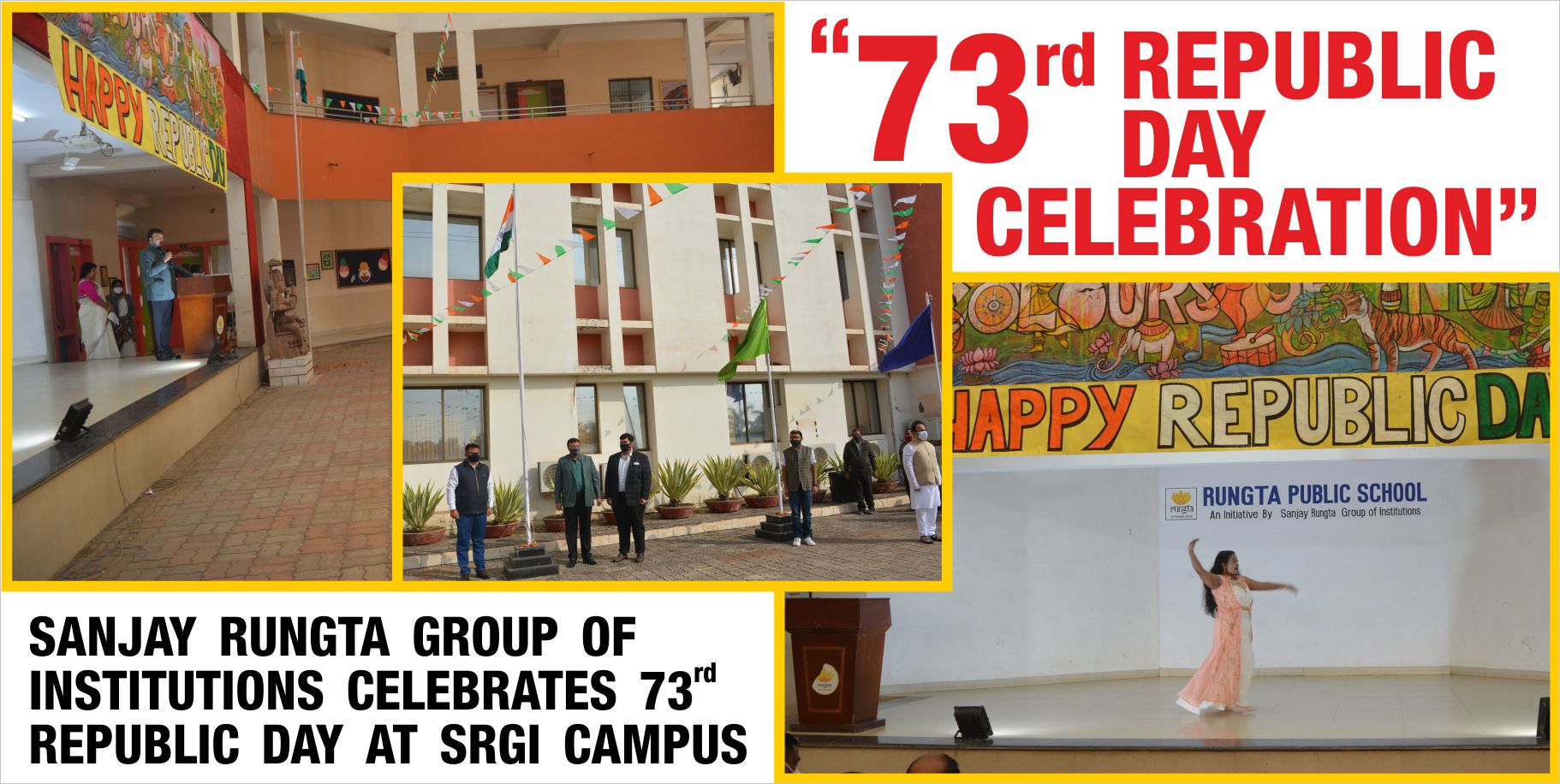 SANJAY RUNGTA GROUP OF INSTITUTIONS CELEBRATES 73rd REPUBLIC DAY
The 73rd Republic Day was celebrated in unison by all the institutions under the aegis of Sanjay Rungta Group of Institutions in the premises of Rungta Public School, Bhilai with enthusiasm and fervor on 26th January 2022. Republic day is celebrated every year on 26th January to commemorate the date and moment, when the constitution of India came into effect. With the same cause it is celebrated as the national festival in every part of the country. The unfurling of the National flag by the Chief Guest, Shri Sanjay Rungta, followed by the rendition of the National Anthem gave an appropriate start to the celebration.
The Chairman of SRGI, Shri Sanjay Rungta extended his heartfelt wishes on this significant day to everyone. In his address, He urged everyone present to give their best in their field of work and do their bit for the growth and development of the nation.
The numerous presentations in the form of dances, speeches and songs by the various institutes that come under the aegis of SRGI, viz- RCST, RRCDSR, RIPS/ RIPSR, RSR- RCET and RPS added to the glory of the day. Each presentation was coloured with patriotic fervor that reiterated the greatness of this unique nation of ours. A befitting end was given to the programme with the melodious rendition of the National Song.