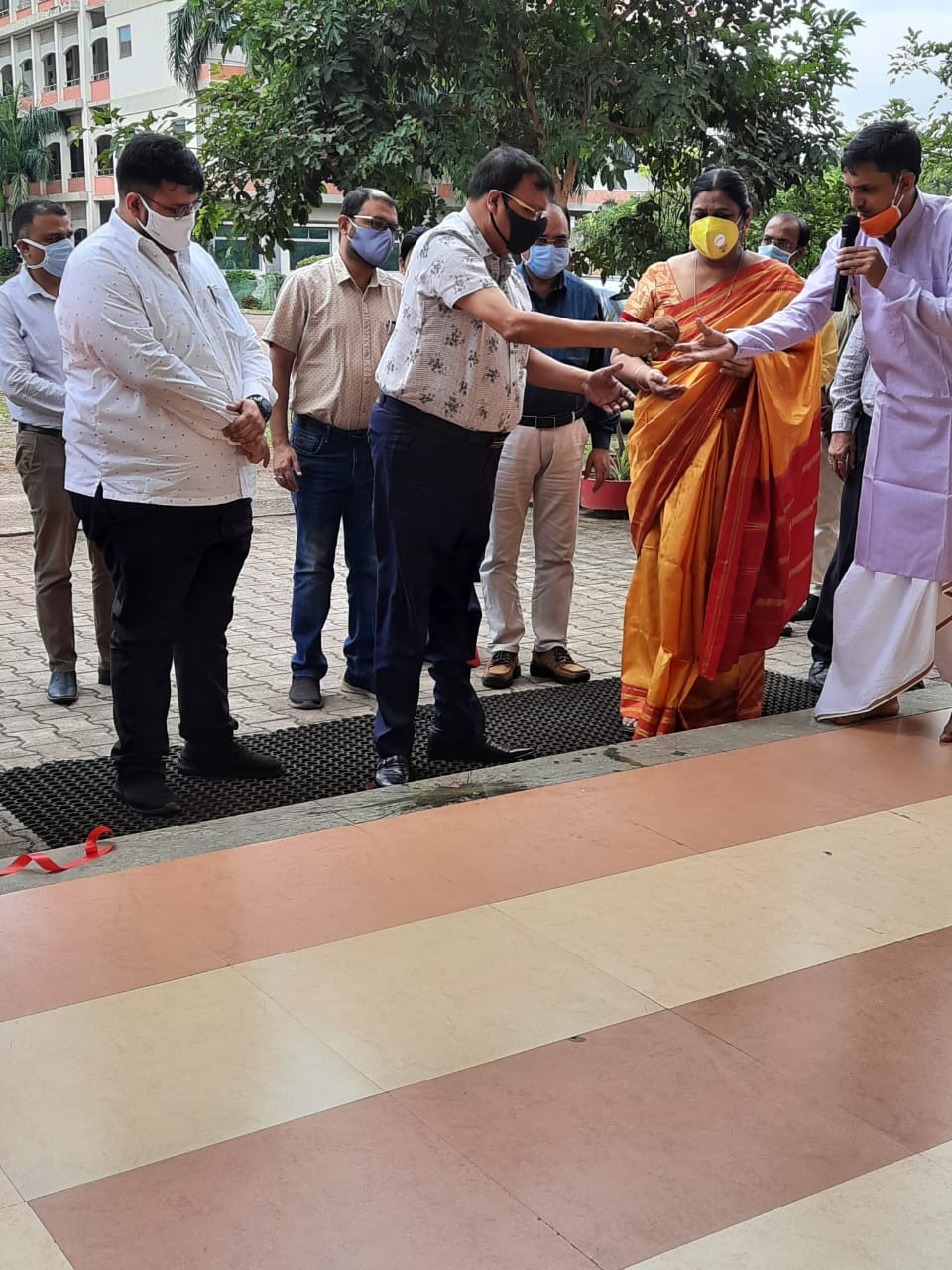 SANJAY RUNGTA GROUP OF INSTITUTIONS ADDS ANOTHER SCIENCE COLLEGE
Keeping in mind the growing demand of Science education in the state Chhattisgarh, Sanjay Rungta Group of Institutions (SRGI) has inaugurated one more Science College .
Group Chairman Shri Sanjay Rungta has inaugurated the new college by cutting ribbons and lighting the lamp. In his inaugural address he mentioned that the college has picked the highly educated and experienced faculty from all over the state and has made well equipped modern laboratories to cater the need of the students. While discussing the challenges and expectations of the new college, he said that the new college is expected to meet the demand of high-end science education with STEM and AI.
Principal Dr. Tripti Agarwal Jain read the aims and objectives of the college and reiterated that the college would meet the expectations of the new age science and technology in coming years. Mrs. Rita Gupta, Vice Principal proposed the Vote of Thanks.
Group Director Shri Saket Rungta, Assistant Director Mohd. Shajid Ansari, Dean (Placement) Shyam Mishra, Principal (Engineering) Dr. SV Deshmukh, Principal (Pharmacy) Dr. JR Patel, Principal (ITI) Mrs Rinki Sahu, All HOD's and faculty members along with students were present.
It was a red letter day in the history of SRGI.