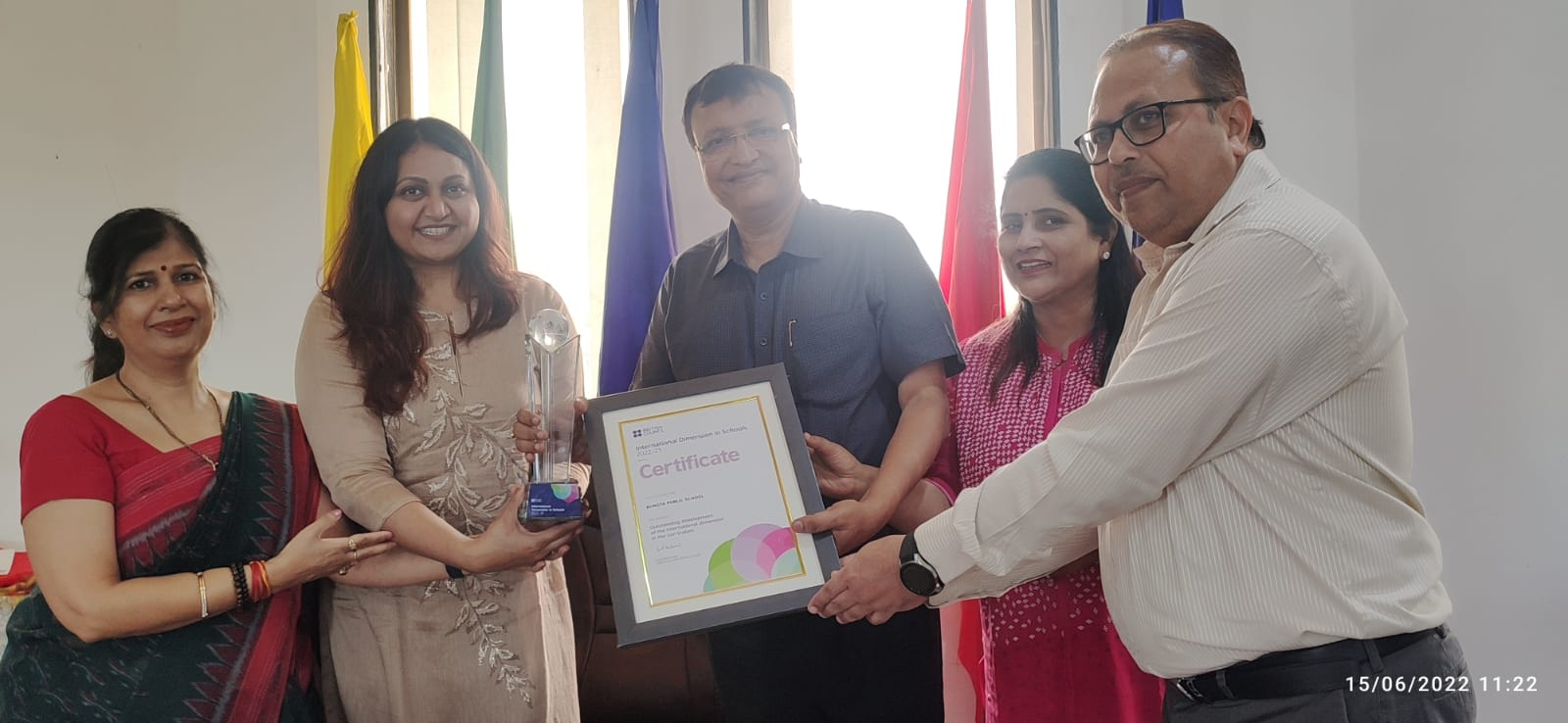 RPS GETS THE PRESTIGIOUS IDS RECOGNITION FROM THE BRITISH COUNCIL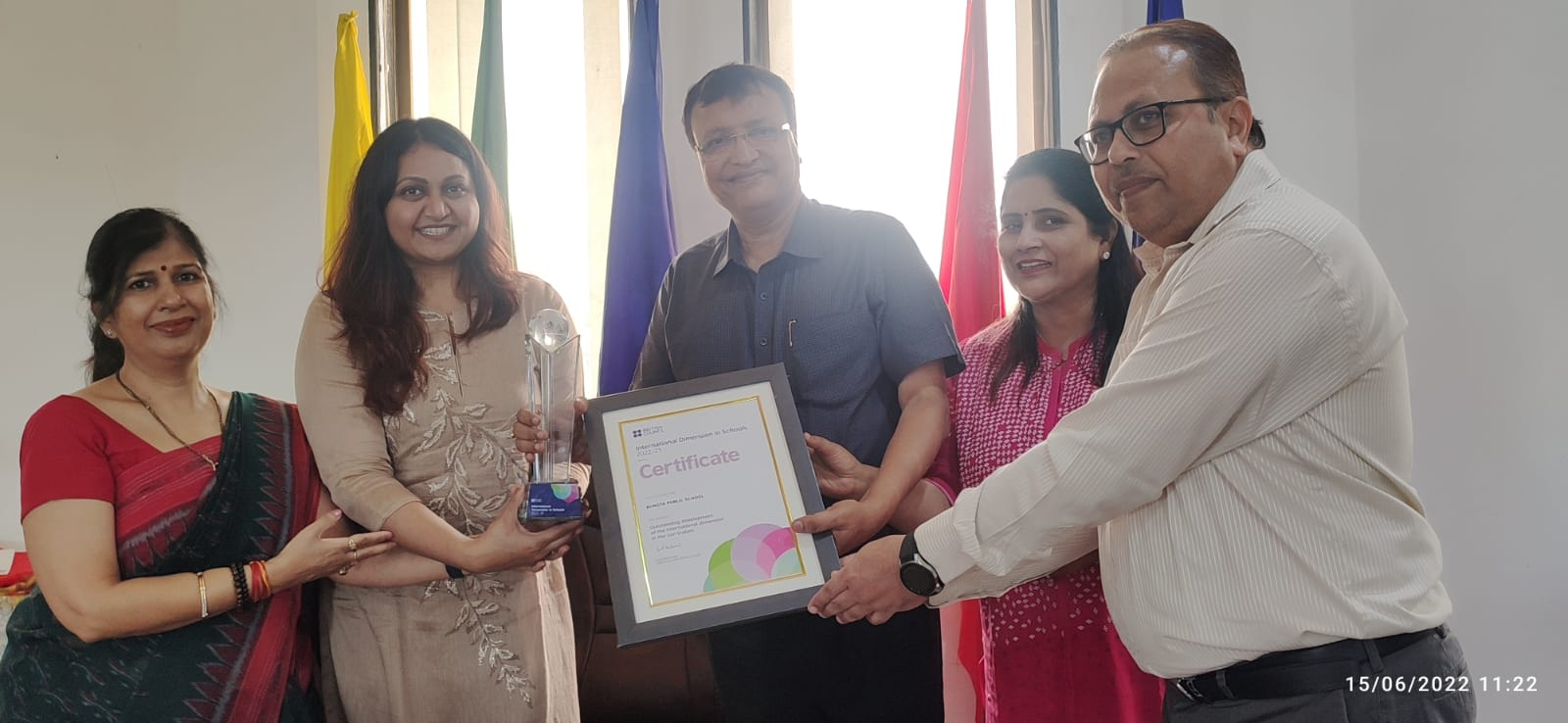 It was a proud moment for the entire team of Rungta Public school, a new-age school that runs under the aegis of Sanjay Rungta Group of Institutions, when the school received the International Dimension in Schools Certification. This comes along with a kitemark to display on your school website and communications and a certificate of achievement for leading teachers and coordinators to embed internationalism in curriculum. The team of teachers involved in the process, along with the IDS Coordinator, Mrs. Deepti Singh, also received individual certificates appreciating their ideas and concepts.
International Dimension in Schools celebrates a school's effort to include international work as part of their curriculum and helps embed it within the school's culture. The programme supports schools in fostering an international ethos throughout the school and embedding it within the curriculum.
The International School Award (ISA) now called International Dimension in Schools (IDS) in India, is a kaleidoscopic programme that facilitates understanding of international educational and cultural practices and fosters camaraderie between nations. The experience of this incredible journey has already prompted us to go beyond our known level of innovation and experimentation in the field of education and groom our teachers and students into global mentors and pupils.
The moment became special when the Chairman of SRGI, Shri Sanjay Rungta, in the presence of Director Madam RajniRungta, Director, Madam Harsha Rungta and Principal of RPS, Mr. Manas Chatterjee, presented the trophy and the certificates to the IDS team. He congratulated the teachers and appreciated the steps taken towards exploring international dimensions to widen the teaching- learning experience.