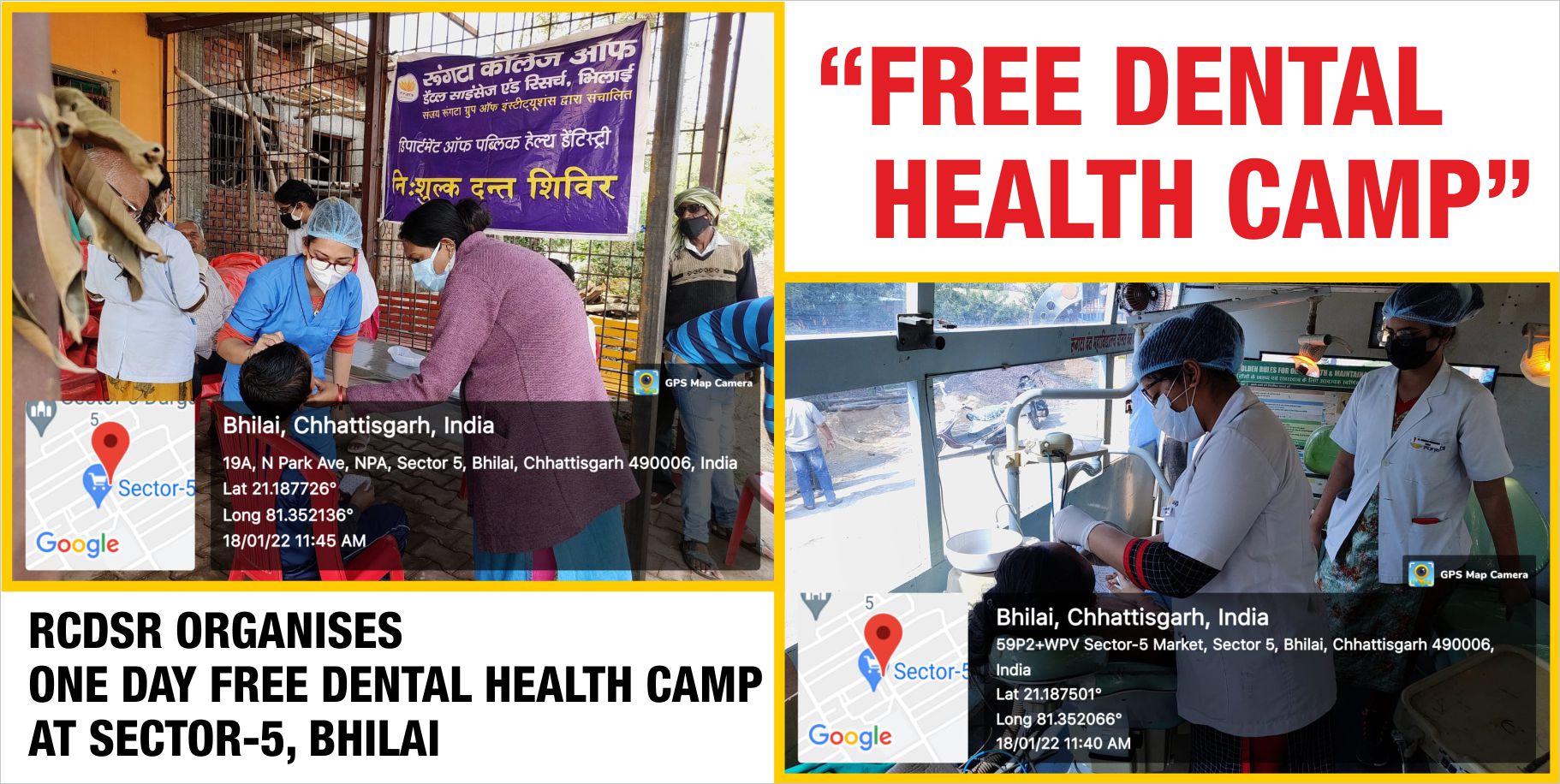 RCDSR ORGANISES ONE DAY FREE DENTAL HEALTH CAMP
Rungta College of Dental Sciences & Research of Sanjay Rungta Group of Institutions one day free dental health camp at sector 5 Bhilai. This camp has been organised by health department of Nagar Nigam Bhilai. In that camp specialised doctor team of RCDSR provided the dental facilities to the patients.
Patients who has visited the camp having cavity in tooth, Pain and Yellowish tooth, Malpositioned tooth etc. have been treated will by the doctor's team.
Mobile dental van of Rungta College of Dental Sciences & Research was available with two dental chairs and proper equipment at dental camp in which patients were treated. This van is full of facilities that is required for the above treatment.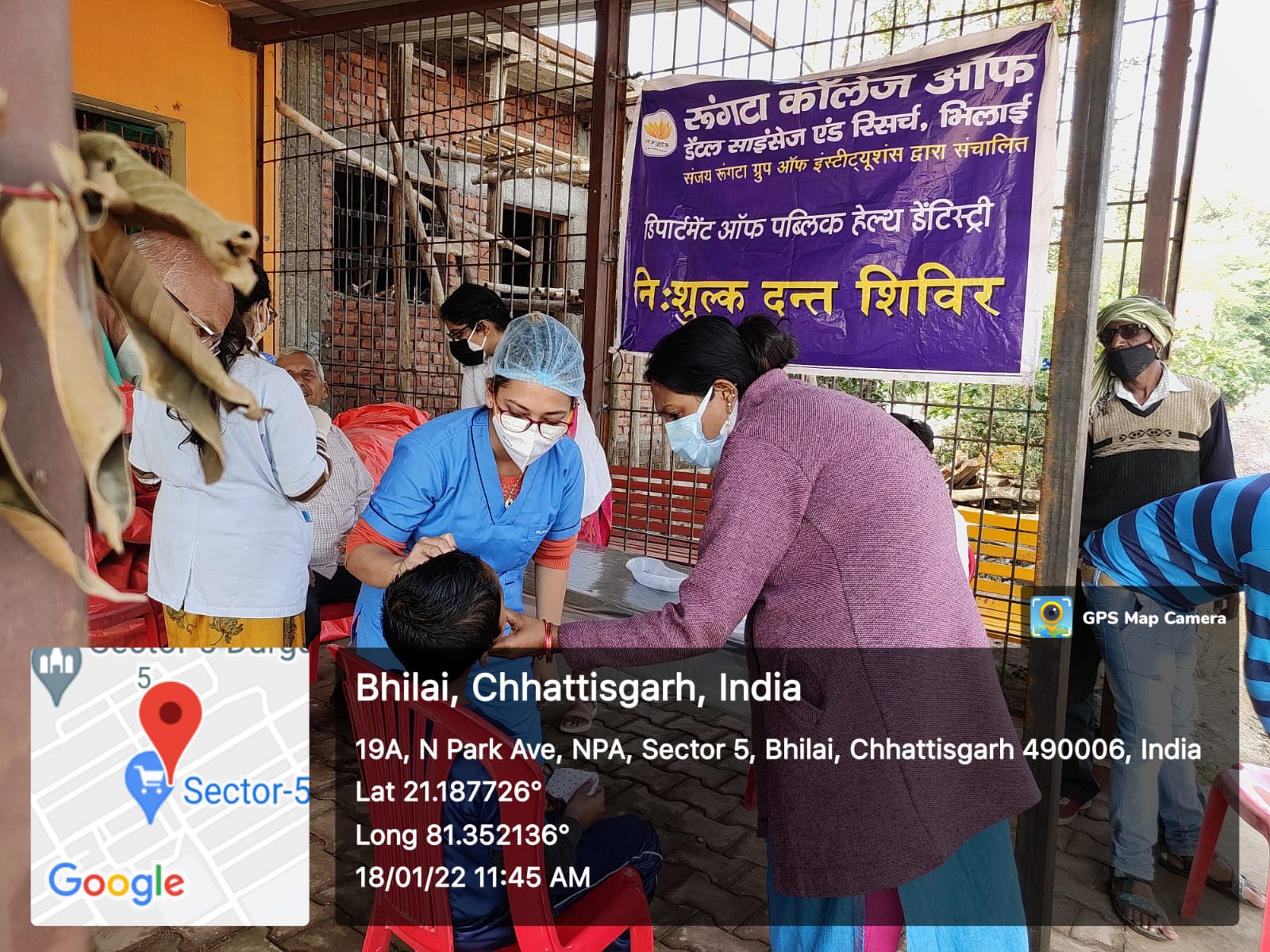 Apart from dental checkup people were also made awared about the health and dental problems and also the problems related to the tobacco consumption.
In dental camp every age group people were present for the facilities provided by the camp. Around 100 patients were visited the camp in which 50 patients has been provided the dental treatment facilities like tooth extraction and scaling.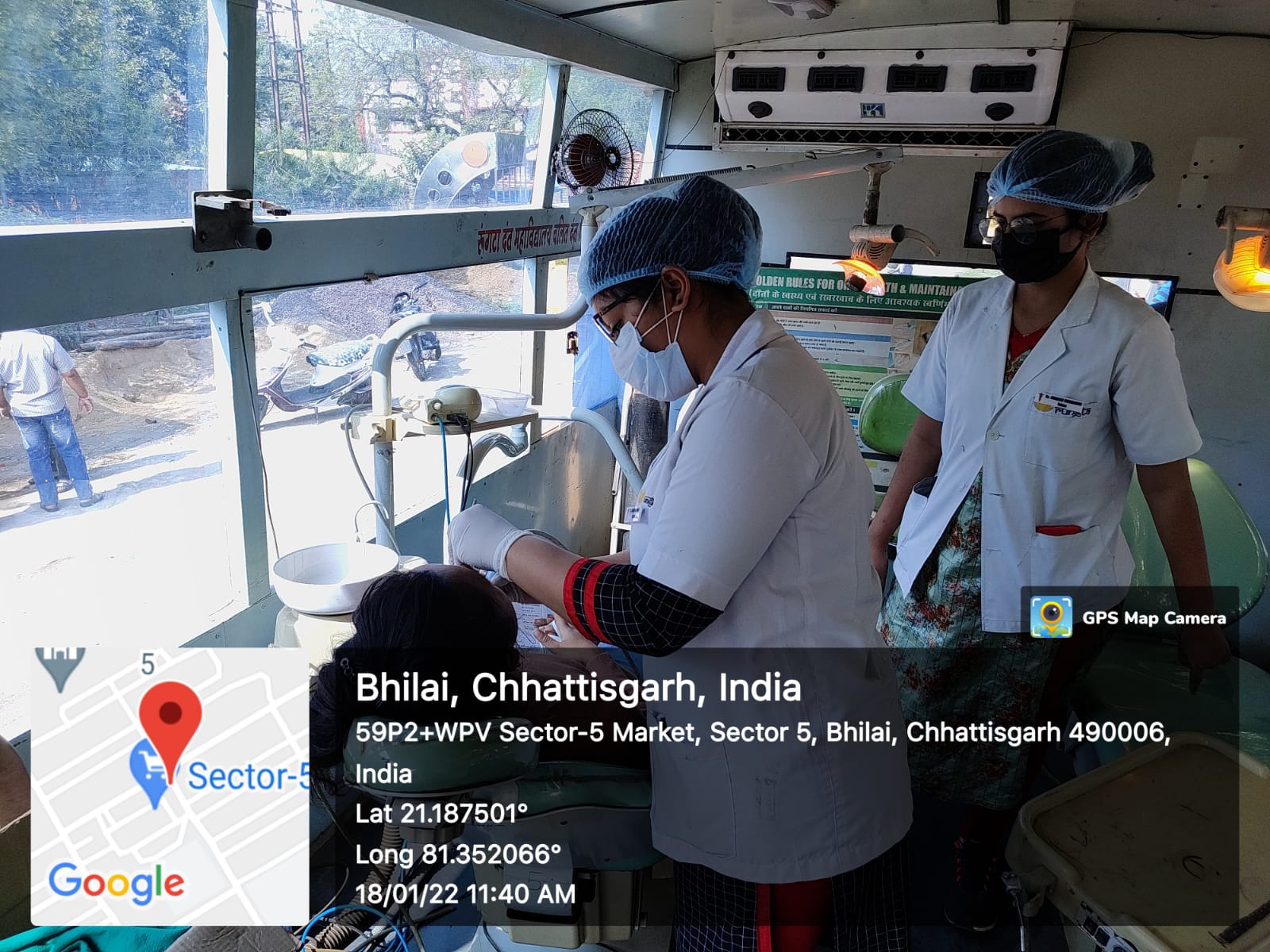 Dental camp organised in the guidance of Dr. Ram Tiwari along with his team members Dr. Sunny Sikarwar, Dr. Astha Vaishnav, Dr. Mayank Rai, Dr. Megha Tiwari, Dr. Muskan Chaudhari, Dr. Pabitra Mondal, Dr. Kirit Rana, Dr. Manisha Kumari.