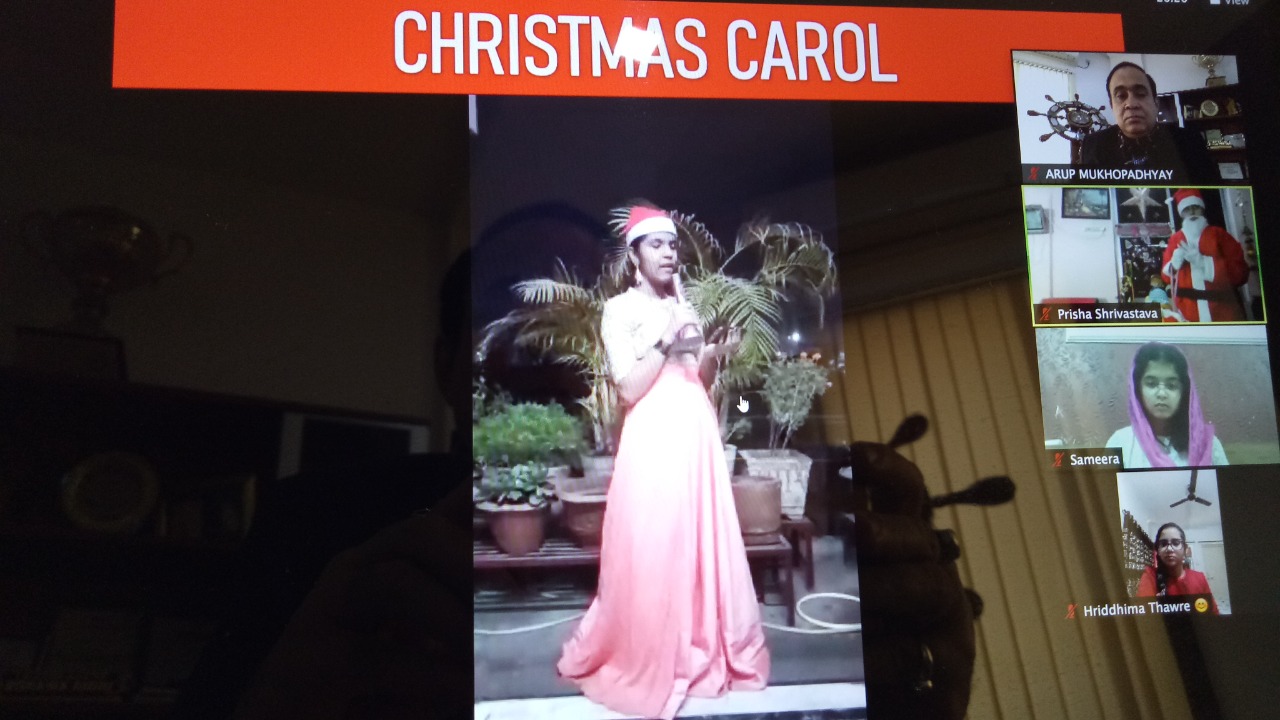 JINGLE BELL RINGS AT RUNGTA PUBLIC SCHOOL, BHILAI
rd
December, 2020. A group of students has put up brilliant performances under the guidance of their respective parents and the teachers. It was mesmerizing to see that young children were dressed up as "Santa Claus". Students have started the program with a brief animated film on the birth of the Jesus Christ followed by carol singing from each and every wing of the school.
Young children of Kindergarten have danced in the tune of jingle bell.
The CEO, Mr. Arup Mukhopadhyay delivered a short speech and advised the students to be in "Christmas Bubble" while celebrating with family and friends. His message was "Mask On, Move On".
The Chairman, Shri Sanjay Rungta has applauded the program and blessed the children.