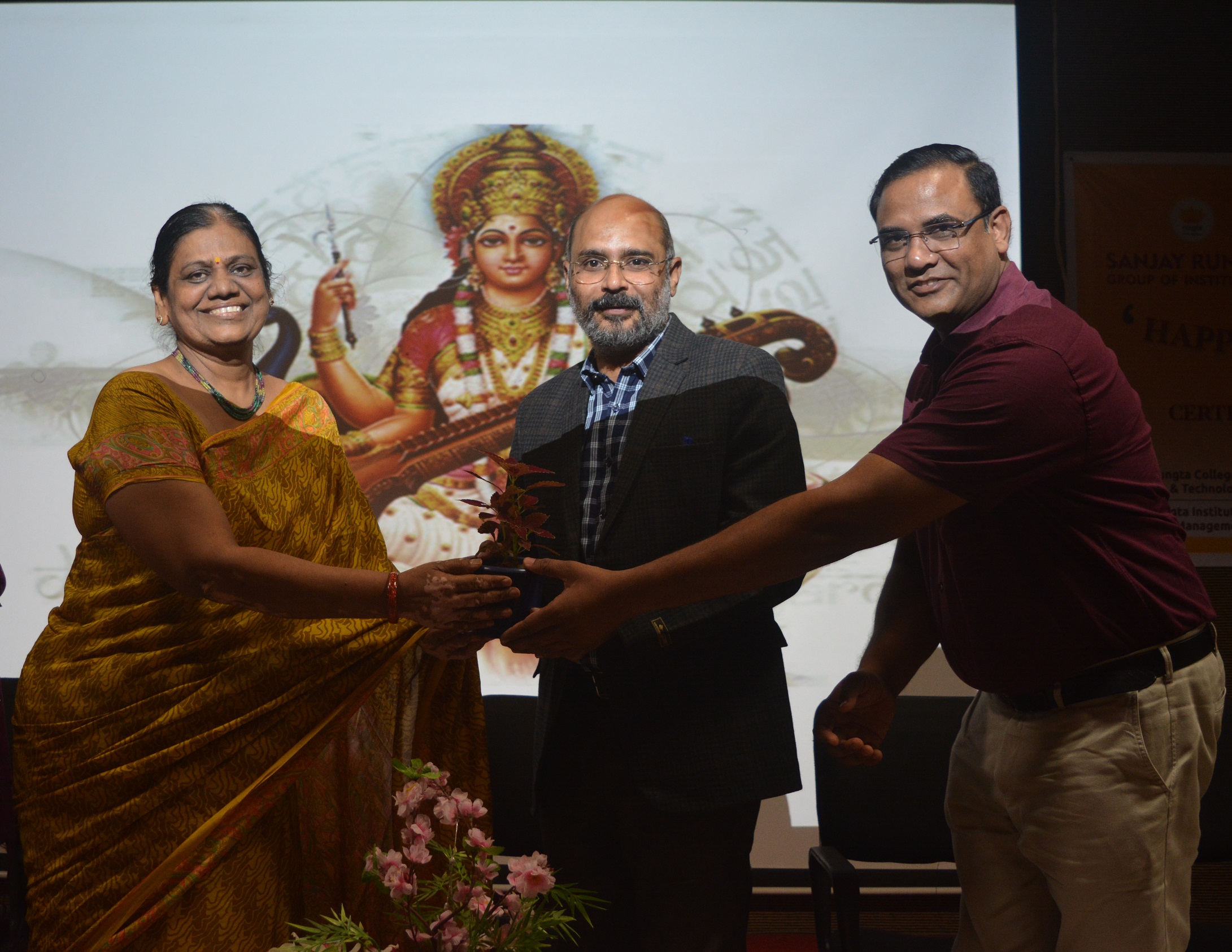 Five days happiness conclave at Sanjay Rungta Group of Institutions, Bhilai
A five days happiness conclave started under the joint aegis of various institutions run by Sanjay Rungta Group of Institutions at Bhilai campus. The program is being delivered by 'Rekhi Foundation, California, USA'. The vision of the foundation is to work for the betterment of individuals, specifically women and young girls. Towards this end, they have initiated research and studies on the Science of Happiness at California State University Sacramento.
The guest speaker is Dr. A. Srihari Krishna, Consultant, Rekhi Foundation for Happiness. The conclave is multi faceted and includes topics like Rise of Positive Psychology, Cultivating Resilience & health, Counting Blessings Vs Burdens, Mindfulness & Emotion Regulation, Mindset of Inspiration & Purity of Intention. SRGI strives hard to increase productivity by organizing such events regularly.
Director Saket Rungta, Assistant Director Shajid Ansari and Principals Dr. Tripti Agarwal Jain and Dr. Anurag Sharma expressed their happiness at the start of such an event in the city which connects people with their spiritual side.