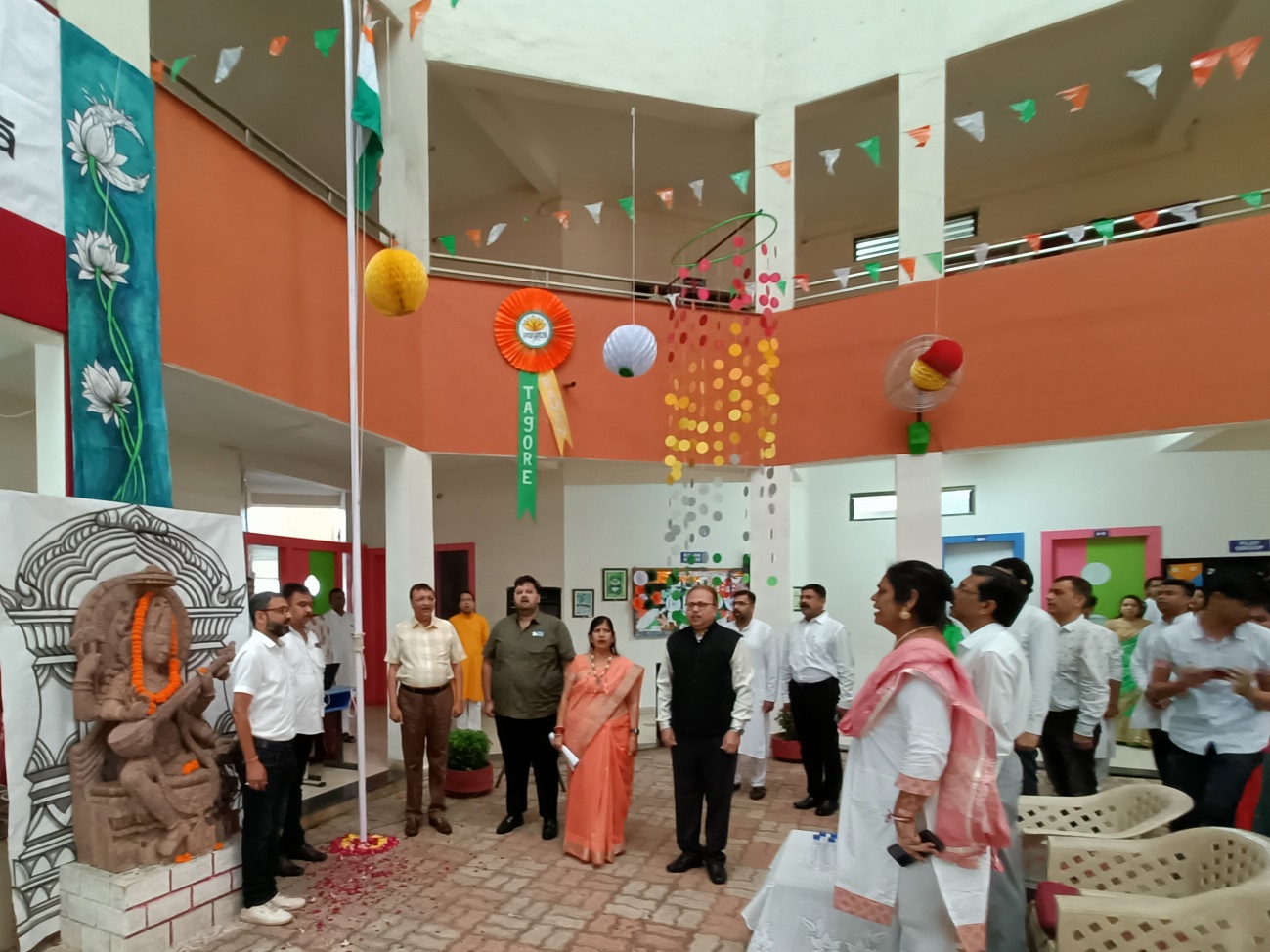 AZADI KA AMRIT MAHOTSAV celebrated in Rungta Public School
The campus of Rungta Public School reverberated with patriotic fervour and nationalistic sentiments on 15th of August 2022, when our beloved country crossed 75 glorious years of Independence and entered the 76th year. All the institutes under the flag ship of Sanjay Rungta Group of Institutions came together to celebrate this splendid occasion. There was a sense of pride on every face and joy in every heart.
This year marks a major milestone of crossing 75 years of freedom and the journey of progress that India has embarked into. The entire country is immersed in the celebration of the anniversary of independence. We all Indian citizens are going to celebrate our 76th Independence Day this year. In the joy of completing 75 years of independence of our country and to awaken the feeling of attachment towards the country and to awaken patriotism among the citizens of our country, from August 13 to 15, every day by the Prime Minister of our country. Permission has been given to hoist the flag in the house. Another remarkable initiative, Bharat ki Azadi Ka Amrit Mahotsav by the Government of India has been undertaken to commemorate 75 glorious years of progressive India and its rich history, diverse population, magnificent culture and great achievements.
The celebration began with the unfurling of the tricolour by the Chairman of SRGI, Shri Sanjay Rungta, that was followed by the unanimous rendition of the National Anthem. Director, Shri Saket Rungta, Principal of RPS, Mr. Manas Chatterjee and the Heads of all the institutes that come under the aegis of SRGI were present during the solemn occasion.
An amalgamation of various colourful and patriotic presentations made in the form of songs and dances by the different groups of SRGI made the day a memorable one.
Speaking on this special day, the Chairman of SRGI, Shri Sanjay Rungta said that the day of independence, is considered a very proud and fortunate day for India. Because this day instils a new sense of hope, enthusiasm and patriotism in our hearts and reminds us of the numerous sacrifices made by innumerable patriots. He said that we all have a role to play in retaining the peace of our sovereign nation and contribute in its progress.